We can send you a hard copy for £10 (including postage and packaging). If you are in the United States please add another £1.00 for postage (sorry!). The easiest way to buy is to go to
paypal.com
, register an account for yourself (it's easy!), then pay through account registered at:
Jon.Bennett@dsl.pipex.com
Alternatively, you can send a cheque to "Moonrakers". 84 Sandfield Road, Oxford, Oxfordshire, OX3 7RL
​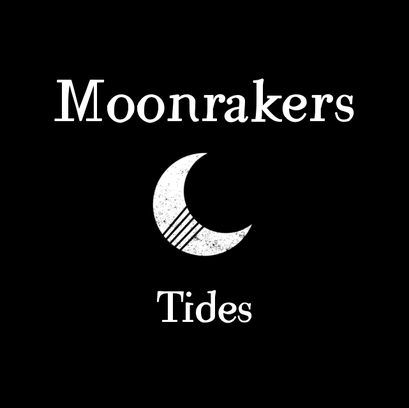 Tides

1. The Singer (J.Bennett)
2. Glenlivet (Trad.)
3. The Ploughman (Trad.)
4. Shotover (J.Bennett)
5. Black Beach (J.Bennett)
6. Greenfield (J.Bennett/E.Dunsdon)
7. Come All Ye Fair & Tender Ladies (Trad.)
8. Da Smugglers/The Moving Cloud (Trad.)
9. Merrie Dancers (S.Fell)
10. Swan LK243 (C. McKay)
11. Kisses Sweeter Than Wine (H.Ledbetter)
12. Wild Mountain Thyme (Trad.)
13. Thousands Or More (Trad.)


---
Silken Thread

1. When I'm Gone (P.Ochs)
2. Ye Jacobites by Name (R.Burns/Trad
3. Shule Aroon (Trad.)
4. Rag Doll (J.Bennett)
5. Burnwood (J.Bennett)
6. The Unquiet Grave (Trad)
7. Magpie (J.Bennett)
8. Logan Water (Trad.)
9. Strands of Magilligan (Trad)
10. Rosie (J.Bennett)
11. I Am the Mountain (J.Bennett)
12. Sons ar Chistr (Trad)

​Bird on the Wing

1. Down by the Lagan Side (T. Sands)
2. Waulking o` the Fauld (Trad, arranged K.Robertson)
3. River Song / Planxty Hewlett (J.Bennett/ P. Seeger / O`Carolan)
4. Les Poules Houpees / Fine Run (Trad / J. Bennett)
5. Albion Heart (J. Matthews / C. While)
6. John Fenwick`s The Flower Amang them A` (Trad, arranged J. Bennett)
7. Carrickfergus (Trad)
8. Barefoot / Rowan`s Polka (J. Bennett)
9. Carolan`s Draught (O`Carolan)
10. Child of Our Time (L. van Santen)
11. Rhisiart Annwyl (Sweet Richard)(J. Bennett/Trad)
12. All the Tunes in the World (E. McVicar).

​




Both Sides

​1. Sweetheart Reel (trad.)
2. Both Sides of the Tweed (Gaughan/trad.)
3. Blind Mary (O`Carolan)
4. Carolan`s Welcome (O`Carolan)
5. Maid of Culmore (trad.)
6. Castle Kelly (trad.)
7. Northern Coast (Bennett)
8. Sheebeg and Shemore (O`Carolan)
9. Never be the Sun (Long)
10. Delbury Revisited (Bennett/Raven)
11.Swallow Song/King of the Faeries (Farina/trad.)
12. Jock O`Hazeldean (trad.)
13. Kathleen Ashore (trad.)


​Beneath the Snow

1. John Barleycorn a Hero Bold (Trad)
2. Landmark Waltz / Sonnys Mazurka (Bennett/Trad)
3. Highland Mary No.1 (Trad)
4. Killing the Blues
5. The Sheep Beneath the Snow/Over the Stone (Trad)
6. John Fenwick`s The Flower Amang them A` (Trad)
7. The Bells of Norwich (Carter)
8. Headington Reel (Trad)
9. Rosie (Bennett)
10. Delta Storm (Bennett)
11. Sylark (Bennett)
12. Hills of Lorne/Harvest Home/St.Annes Reel (Trad)

​